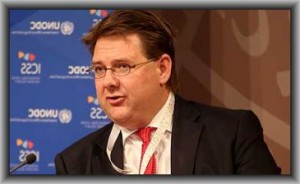 At a recent United Nations conference held in Qatar on matching fixing cases, it was revealed that the global sports betting market could be worth $3 trillion. At the meeting which was jointly hosted by UN office of Drugs and Crime and International Center for Sports Security, betting expert Patrick Jay stated that in China alone nearly $1 billion worth of illegal wagering is made on single soccer matches as was witnessed during recent world cup. He stated that around ninety percent of sports betting occur in illegal markets which are not watched by any regulation agency. Patrick Jay also stated that some other experts who actually have data on sports betting can vouch for a higher figure which is growing every year. Data sharing has to be done by tracking agencies within the industry to nab the guilty and provide security to people brave enough to point out criminals in the industry.
Popular games preferred by punters
Global betting is centred on popular games like soccer, tennis and cricket and most of the illegal betting is centred around Asia on live televised matches. Soccer takes 65 percent of the betting cake while remaining is split between tennis and cricket at 12 percent. There is a time element attached to these betting practices as most gamblers that place the bets are from Asia they prefer games that are being played during late afternoon or evening their time instead of European timings.
Measure to control corruption in sports
In view of these staggering amounts the UNODC and ICSS have decided to form a partnership to adopt preventive measures for reducing match fixing by providing protection to whistle-blowers and seizing property of match fixers. A recent report of World Anti Doping Agency states that more than a quarter of global sports are controlled by organized crime and betting syndicates. Most members of these agencies expressed shock about how far the tentacles of sports corruption have expanded without anybody noticing its growth.